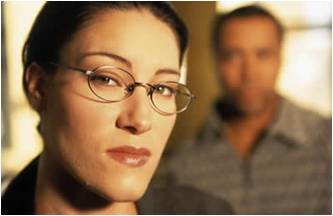 My marriage was full of pain and confusion. My husband and I could not communicate without intense arguments. We would try to discuss our differences, but we would both end up angry and silent. Even though we regularly went to church, our home was a heated battleground.
Whenever I suggested counseling, my husband insisted we already had the tools we needed for a good marriage. He said it was just a matter of implementing them. The problem was, we didn't know how to use the tools...or we weren't willing to use them. Despairing and overwhelmed, I finally left our home for the third time in our four year marriage. I wouldn't recommend separation for every couple, but God used it to break something in me. I had been trying desperately to fulfill my husband's needs and deliver him from the emotional scars of his past. I finally realized I needed to put God first and let HIM do the "saving."
One morning, as I was watching a television ministry, God showed me the battle for my marriage was spiritual, and that HE was fighting for us. Armed with that knowledge, I began to stand my ground for my marriage and family. Miraculously, my husband's spirit softened and we began counseling at Lighthouse. With the help of our therapist, Steve Johnston, we began to feel lifted and encouraged!
October 2011, I moved back home. Since then, my husband and I have joined forces to fight Satan, and not each other. We have continued counseling, attending church and serving God. I am truly, sincerely and abundantly grateful for God's blessings.
* "Antoinette" is not the real name of this client, but her story is very real. We have included as much of her PowerStory as possible for your encouragement.